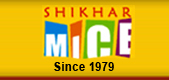 Celebrating 35 years of Success
Choose India as your Business and Corporate Meeting destination and rest assured that the tour would be a hit with the delegates as well as a productive affair where ideas and brainstorming is concerned.
Exhibition
Whether you want to organize a book fair, a star-studded movie premiere, promotional exhibitions, product launches, fashion shows, trade events, rock concerts, charity events, or a variety of other fairs, India has destinations to match your theme, interests and convenience. Luxurious hotels and resorts, auditoriums, stadiums, and a plethora of events and exhibition venues make India a popular venue for Events and Exhibitions.
Cash on India's growing economic powers, intellectual prowess, and new markets by organizing your Events and Exhibitions in India. Do let us, know your Event and Exhibition requirements and we can plan and organize the entire program schedule for you. We can select a suitable venue as well as decide on all the details of transportation and accommodation for the success of your Events and Exhibitions in India.
Ten reasons to Exhibit:
Meet thousands of new buyers and develop a quality database
Develop a personal and direct relationship with your clients
Show your full product range in real life rather than a catalogue
Let buyers use all five senses to gain a full appreciation of your product
Get immediate feedback on your product range
Overcome objections and accelerate the buying process
Sell product at the show
Raise your profile in the industry and add value to your brands
Locate new agents and distributors for your products
Launch a new product and generate media interest